Heya folks! Wanted to share some pics of my dog, Lizzy, from back home! It's so hard to be so far away from her, she's such a special pup! She is the most sweetest dog I ever did know <3
This is a picture of her after running around and playing in the rain with some neighbor kids!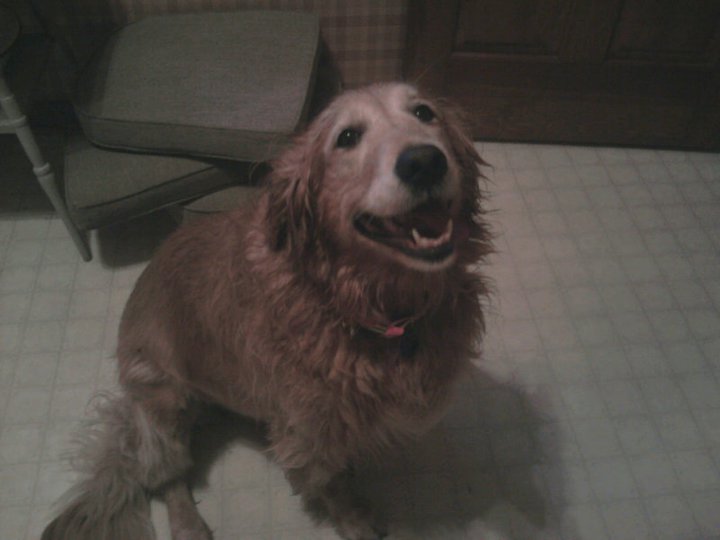 This is a picture of her in my sister's bed. She even tucked herself in!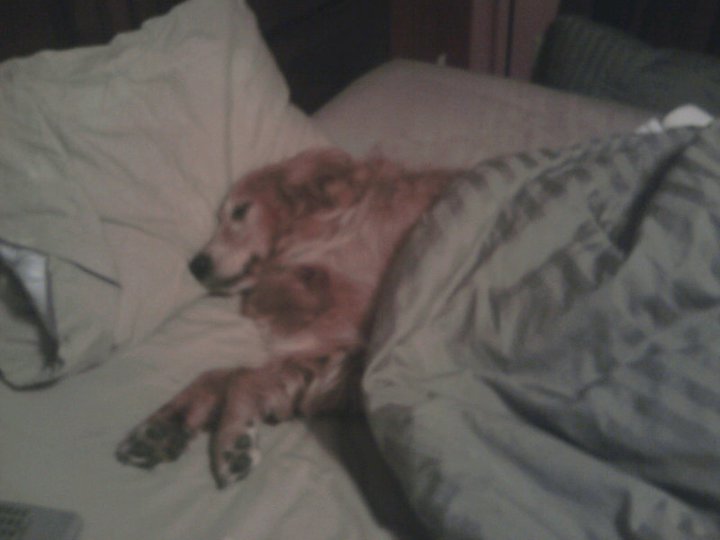 And lastly this is a picture of her where she likes to sleep and take naps. Can you believe she used to be as small as that vent??