Come one come all to this year's
Mega
Spooktacular
Halloween
Bash!!!!!
Chris and I have been collaborating on planning this event and listed below you will find all of the fun activities we have come up with!!
Get ready to bust out your voodoo dolls and ouija boards and be prepared to participate in a séance or 12!
~*~*~*~*~*~*~*~*~*~*~*~*~*~*~*~*~*~*~*~*~*~*~*~*~*~*~*~*~*~
First
item on the list is the Annual Halloween Dress Up Contest! To those unfamiliar with how these contests work let me give you a quick run down:

For anyone who wants to participate you will be assigned the task of dressing up your spookiest toon in a Halloween costume. Then we will view each participants outfit one at a time and the designated judges will score them and those who place in the top 3 will win a prize! Feel free to interpret the theme however you wish, we just ask that you be creative!! It's so much fun to see everyone's different interpretation of the theme! And even if you don't participate you are encouraged to come and be a part of the audience! If you are planning on participating start planning your outfits now! And please let me know you wish to participate either by messaging me in game or leaving a post on this thread!

~*~*~*~*~*~*~*~*~*~*~*~*~*~*~*~*~*~*~*~*~*~*~*~*~





















~*~*~*~*~*~*~*~*~*~*~*~*~*~*~*~*~*~*~*~*~*~*~*~*~*

Second
item on the list is the
Omnomberry Ghost parade
! What better way to get into the Halloween spirit than to become a "spirit" yourself! We'll be providing everybody with the necessary Omnomberry Ghost food items and we will proceed to parade around fellow unsuspecting players raining festive terror on them all.....
muwaHAHAHAHAHAHAHAHAHAHA!!!!

~*~*~*~*~*~*~*~*~*~*~*~*~*~*~*~*~*~*~*~*~*~*~*~*~





















~*~*~*~*~*~*~*~*~*~*~*~*~*~*~*~*~*~*~*~*~*~*~*~*~

Third
Item on the list is
Trick or Treat
! You heard right folks! Finally a way to go trick-or-treating without leaving your home and having to deal with people telling you "Aren't you a bit old to be trick-or-treating" and then coming up with the excuse that it's for your little sister who was too sick to come out trick-or-treating... because I'm not the only person who has done that... am I? But I digress. The way this event will work is we are going to have designated Trick or Treat givers. They will be hiding in tricky to find spots in a small area of the Black Citadel. When you find them they will then randomly mail you a trick or a treat! So if this isn't incentive to start sucking up to the designated trick or treat givers then I don't know what is!

~*~*~*~*~*~*~*~*~*~*~*~*~*~*~*~*~*~*~*~*~*~*~*~*~



















~*~*~*~*~*~*~*~*~*~*~*~*~*~*~*~*~*~*~*~*~*~*~*~*~
Fourth
item on the list is the
Annual Halloween Costume Brawl
! Pick your favorite spooky Halloween costume and be prepared to duke it out with your fellow guildies in the ultimate Monster Mash! We will be hosting several rounds and the person who wins the most rounds will win a special title in the guild and will have bragging rights for the entire year until the next costume brawl contest!! Enter for a chance to be the Mean and Supreme Halloween King or Queen!
~*~*~*~*~*~*~*~*~*~*~*~*~*~*~*~*~*~*~*~*~*~*~*~*~



















~*~*~*~*~*~*~*~*~*~*~*~*~*~*~*~*~*~*~*~*~*~*~*~*~
Last
item on the list is
Halloween Karaoke
! Start brainstorming ideas for halloween songs you might want to sing on Vent! We will be providing links to some ideas to get you guys started on your search for the perfect song!
~*~*~*~*~*~*~*~*~*~*~*~*~*~*~*~*~*~*~*~*~*~*~*~*~



















~*~*~*~*~*~*~*~*~*~*~*~*~*~*~*~*~*~*~*~*~*~*~*~*~
The location of the event is To Be Determined at the moment. It depends on how Anet decides to decorate the different major cities in Tyria for the Halloween season! As soon as the decorations are up I will be scouting out the area for the events and will post them right here on this thread!
Hope to see you all on NOVEMBER 1st!!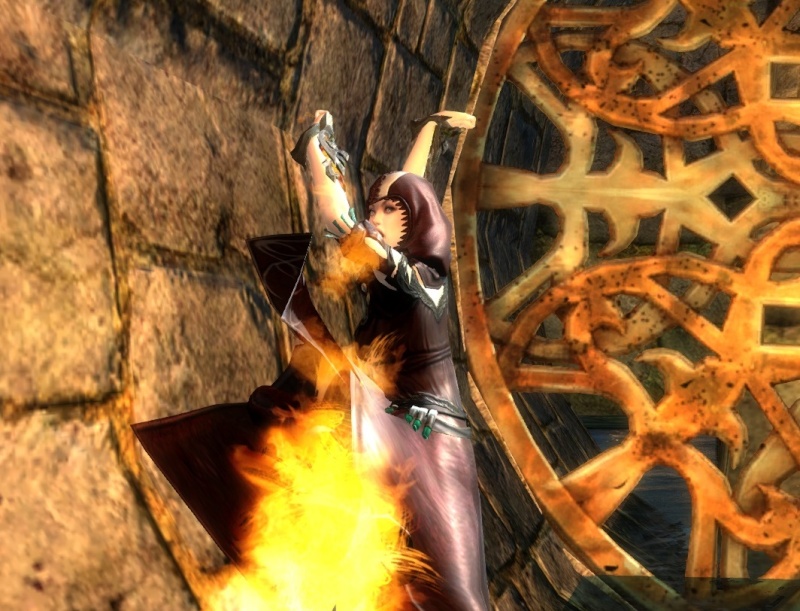 (My apologies for the general sloppiness of the post. I went and tried to make it fancy and it kind of worked and kind of didn't, lolol)